Lana likes it rough and wild. One of her favorite games is to blindfold her man and give him a big treat.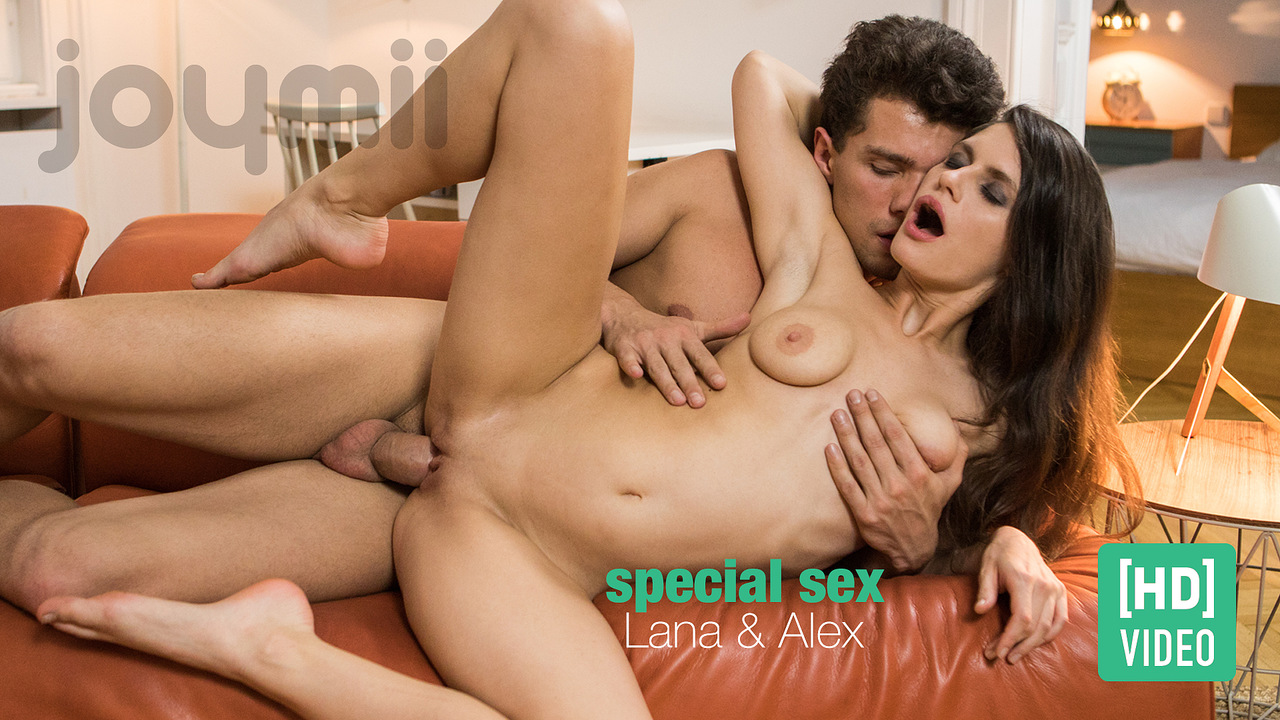 First she strips, then she lets him smell her panties, then it's down on his cock for some deep, hard sucking. Once he's stiff and long, she pulls him into her pussy and begs to be fucked. Ripping his blindfold off, he gives it to her in every position imaginable.
Pumping and pleasing his woman, she moans and shrieks in carnal delight. This is indeed very special sex. Pure, desperate, frenzied, and mutual. Exactly as it should be.